Thread by @joulee on Thread Reader App – Thread Reader App

Good execution vs. bad execution, in 10 tweets:
Bad execution:
Pick two—time, quality, or cost.
Good execution:
Thoughtfully choosing the scope such that things are built on time, on budget, and at a high level of quality.
1/10
Bad execution:
Saying "X will be done by Y date" means the person listening will do mental math (+30% or x2) to get a realistic estimate.
Good execution:
Saying "X will be done by Y date" is a commitment and the person listening will actually believe you.
2/10
Bad execution:
The next major milestone is "launch" and it is 2 months away.
Good execution:
The next milestone is at the end of next week, and there are many such mini-stones before "launch."
3/10
Bad execution:
All decisions are rigorously considered and debated.
Good execution:
Expensive, hard-to-reverse decisions are rigorously debated.
Cheap, easily-reversible decisions are made quickly.
(Most decisions are the latter.)
4/10
Bad execution:
The product looked and worked better in your head / on the mock.
Good execution:
The final product feels like its earlier incarnations come to life in full, vivid color.
5/10
Bad execution:
The team, lost in Groundhog Day, continues to debate last month's decision because they don't agree with it.
Good execution:
Once a decision is made, everyone moves in lock step on implementation. Only substantial new information reopens the case.
6/10
Bad execution:
The full map of what's happening across the team only exists in fragments across different people's minds.
Good execution:
Everyone shares the same picture of what's happening because an up-to-date map is consistently maintained and distributed.
7/10
Bad execution:
Teams behave like one-dimensional characters, constantly erring in the same ways.
Good execution:
Teams only make the same mistake once. Their disciplined practice of post-mortems lead to constant improvement.
8/10
Bad execution:
Decision-making feels like playing slots. You never know what you'll get depending on the time of day or people's moods.
Good execution:
Decisions are made on top of easy-to-explain and internally consistent frameworks.
9/10
Bad execution:
Ask each team member what success looks like, and everyone gives you a slightly different answer.
Good execution:
Not only does the entire team follow the same North Star, they know precisely how to wayfind based upon it.
10/10
Interested in getting a once-monthly e-mail summary of weekly twitter threads like this one? Sign up at
lg.substack.com
• • •

Missing some Tweet in this thread? You can try to
Keep Current with
Julie Zhuo

Stay in touch and get notified when new unrolls are available from this author!
This Thread may be Removed Anytime!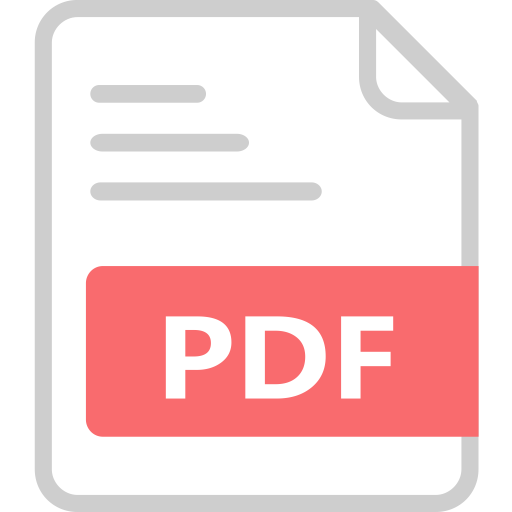 Twitter may remove this content at anytime! Save it as PDF for later use!
Try unrolling a thread yourself!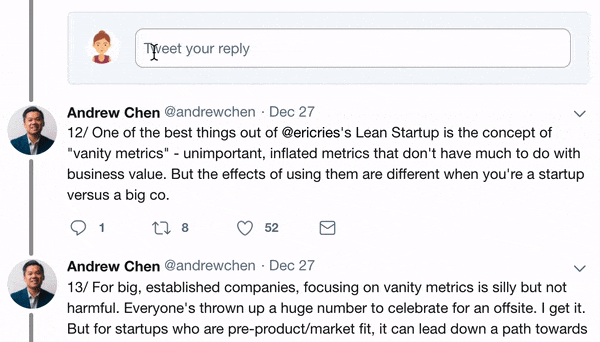 More from @joulee
26 May
Life is like a video game. The 💵 question: which game are you playing?
Is it Fortnite Battle Royale, where you outshine an arena of others?
Pokemon, where you collect and show off your rare finds?
Minecraft or Roblox, meta-games where you build games that others play?
(1/9)
Or perhaps you're playing…
Tetris, the game of slotting stuff into the right place with increasing intensity (aka management)
Minesweeper, the game of avoiding being cancelled
Myst, the game of figuring out what the hell this world is all about.
(2/9)
Some games are extraordinarily popular. When everyone around you is playing, it's easy to get swept up in them:
The "Be influential on [App] about [Topic]" game
The "Show off your wealth and fancy possessions" game
The "Look attractive and get liked" game
(3/9)
19 May
Imagine you're using a product and something bothers you about it.
Maybe it takes 5 clicks to do anything.
Maybe it works but is kinda ugly and clunky.
"I bet I could make a new app that's 15% better," you think. "Instant business success!"
This is a fallacy. Thread 👇
This lesson took me many failures to properly appreciate.
Especially since it seems like a given: if millions of people use a mediocre service every day, and I come along and make the same thing but better, won't they obviously choose my product?
But no.
Product builders are trained to ask: "Is our product better than the competition's?"
What they should be asking instead is: "Is our product better enough to motivate a change in behavior?"
There is a big difference.
12 May
Is there a term for someone who geeks out on how to get to know someone better? Because I'm definitely in that club.
So of course I looooove thinking about interview questions.
Thread of my favorite questions to ask folks to understand how they think and work.
(1/11)
For understanding their personality:
If I interviewed your siblings and 3 best friends and asked them to describe you, what would they tell me?
(2/11)
For understand their career journey:
What was your decision-making process to join/leave your last 3 roles?
(3/11)
6 May
Designers have many superpowers, but one underrated one is that the work of design leads one to become more comfortable with uncertainty.
How does this impact the product development process?
Thread 👇
I learned this lesson almost immediately after receiving my first shiny new design assignment. This was also my first time working with a PM.
She asked me when my work would be done by. I had no experience with design scoping, so I said I'd get back to her.
I brought the question to some senior designers on my team.
"How long should a project like this take?"
A shrug. Then: "It'll take as long as it takes until it's good."
28 Apr
"Some people are simplifiers. You're a complexifier."
This was a piece of feedback I received once from a colleague.
Yeah, it burned.
It felt like a shitty thing to say.
Thread 👇(1/11)
Why did I think that? Let's break down the ways:
1) Immediately I'm cast as different, part of the "other" group
2) Saying I'm a "complexifier" makes it sound like this sucky label is my permanent identity.
3) Geez this statement is broad. How about some examples?
(2/11)
I can't say why my colleague gave me feedback this way.
Were they trying to sound insightful? Smart? Superior?
Maybe they thought this kind of delivery would have the biggest impact?
Maybe they wanted to see me squirm?
(3/11)
22 Apr
Companies are like people.
Not sprawling networks of people (though technically that's right)
Rather, thinking about a company as an individual makes many things easier to understand.
Pick the company to join like you'd pick who you'd want to hang out with every day.
Thread👇
Companies have personalities, just like people do. Some companies are flashy and dramatic. Others are staid and quiet. Some live in the future, constantly tossing out new inventions. Others are ruthlessly competitive.
(2/13)
Like with people, all strengths have shadow downsides. Apple's quality and cool comes from a secretive, top-down culture.
Zoom's focus on superior tech leaves it lacking when it comes to product features.
(3/13)

Did Thread Reader help you today?
Support us! We are indie developers!
This site is made by just two indie developers on a laptop doing marketing, support and development! Read more about the story.
Become a Premium Member ($3/month or $30/year) and get exclusive features!
Too expensive? Make a small donation by buying us coffee ($5) or help with server cost ($10)
Donate via Paypal
Become our Patreon
Thank you for your support!
Like this author's thread?
Check out other threads from @joulee!